Today while helping out with Thanksgiving dinner I escaped for a few minutes to give Bones some carrot, I thought about just leaving it in her dish, but decided I would give it straight to her as I hadn't seen her up last night when I went to sleep. Ever since her seizure, back when her sister passed away, I've taken to checking on her when I can without overdoing it. I found her gone, in her sleep. I have had several hamsters go in their sleep, but she looked the most peaceful of any of them. It was really hard to believe she was gone, even though she was an elder hamster.
I got Bones back in April 20, 2010 as little thing along with her sister, Rory, from a girl about an hour away from me who had an accidental litter. How a pair of roborovskis ended up around here I might never know, though I suspect their original owners got the parents from the US. There are no roborovskis around here, I remember being so excited on my way to get them. Not just because I was going to have two new hamsters in my life, but because I was going to see robos for the first time ever in real life. She was named after a character from Star Trek (Leonard "Bones" McCoy).
Bones was shy from the start and stayed that way most of her life. While she did end up letting me handle her from time to time, usually to do a health check, she was much more content to live her life with as little human contact as possible. Bones and her sister were lucky to enjoy a big enough cage that they didn't need to depend too much on me for stimulation and excitement. But they provided me with hours of entertainment.
When Rory passed away, Bones was not happy. She suffered from at least two seizures, which I think were stress induced. But slowly she started coming out of her nest more, eating more food and even playing again. She just kept on keeping on. The biggest change in her behaviour once her sister passed was that she was a little more vocal in her protests against me bothering her, or handling her. Although food was always appreciated, even if it had to be taken from my hands, hehe.
I may not have been able to handle Bones much, but she was a special girl and I will truly miss her. She was my second longest living hamster.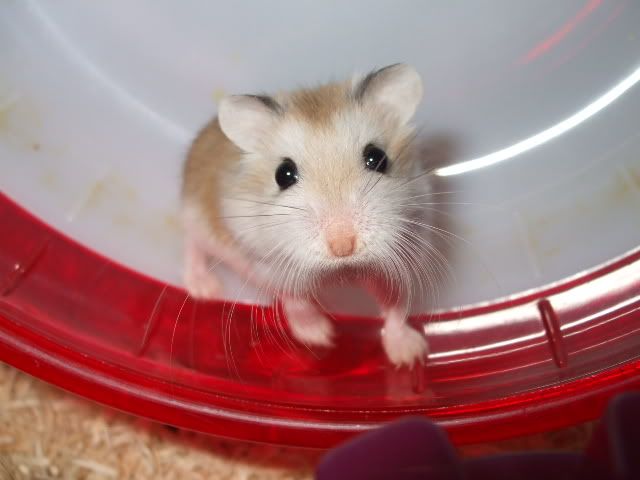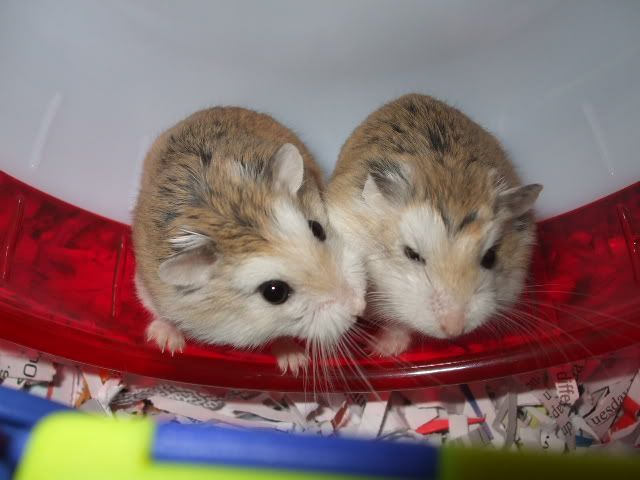 Thanksgiving 2010: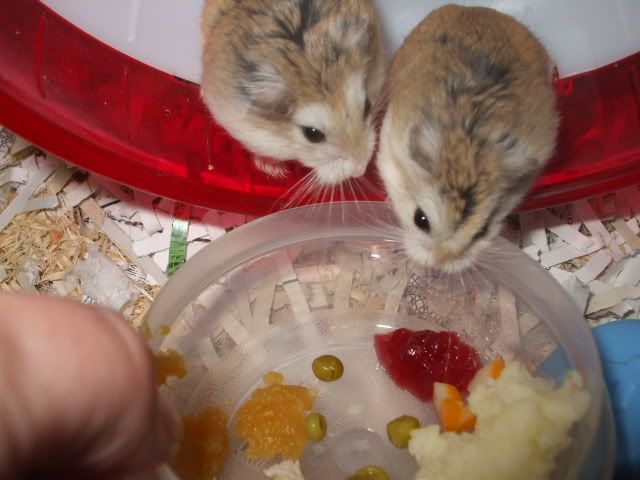 First day in the detolf: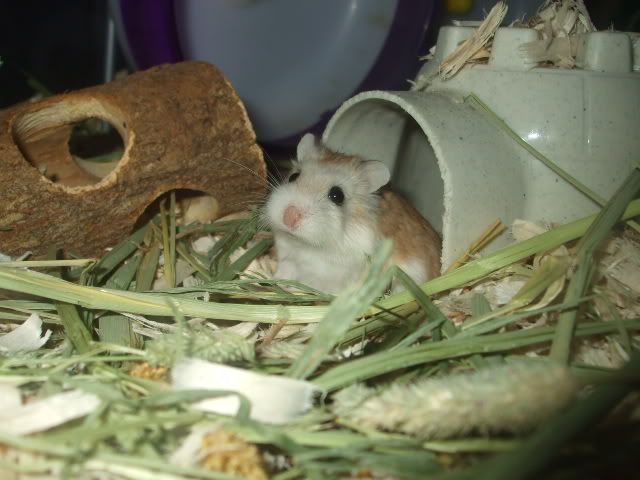 Halloween 2011: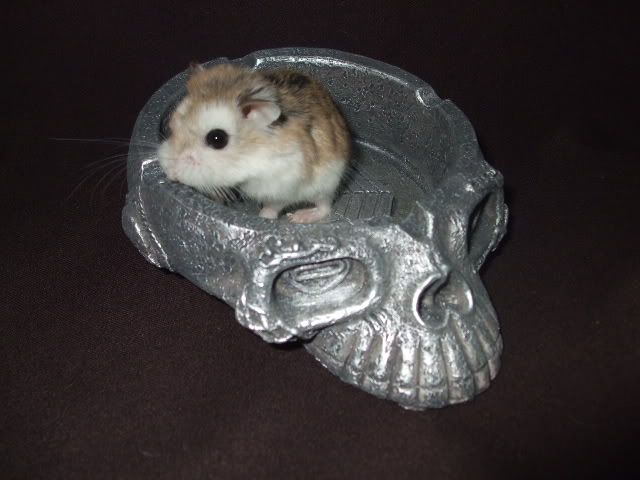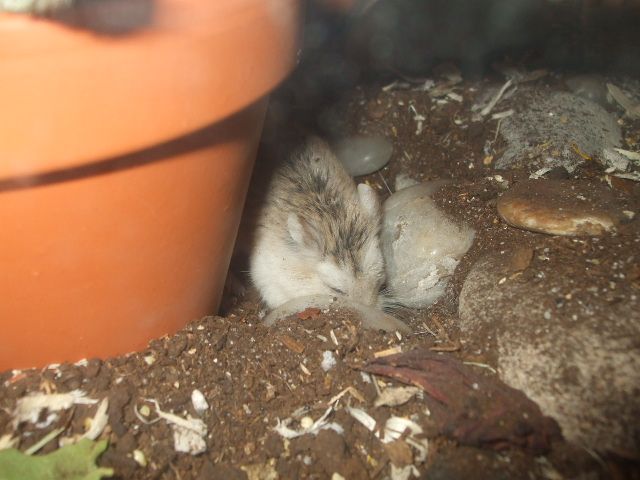 I am glad that they are together again.
*~Rest in Peace Bones~*